CHISON takes a great pride in congratulating all the athletes who displayed their sporting spirit during the Olympics held in Tokyo, Japan. Amid the two years of global struggle against COVID-19, the participants from all over the world has brought us great joy and pride.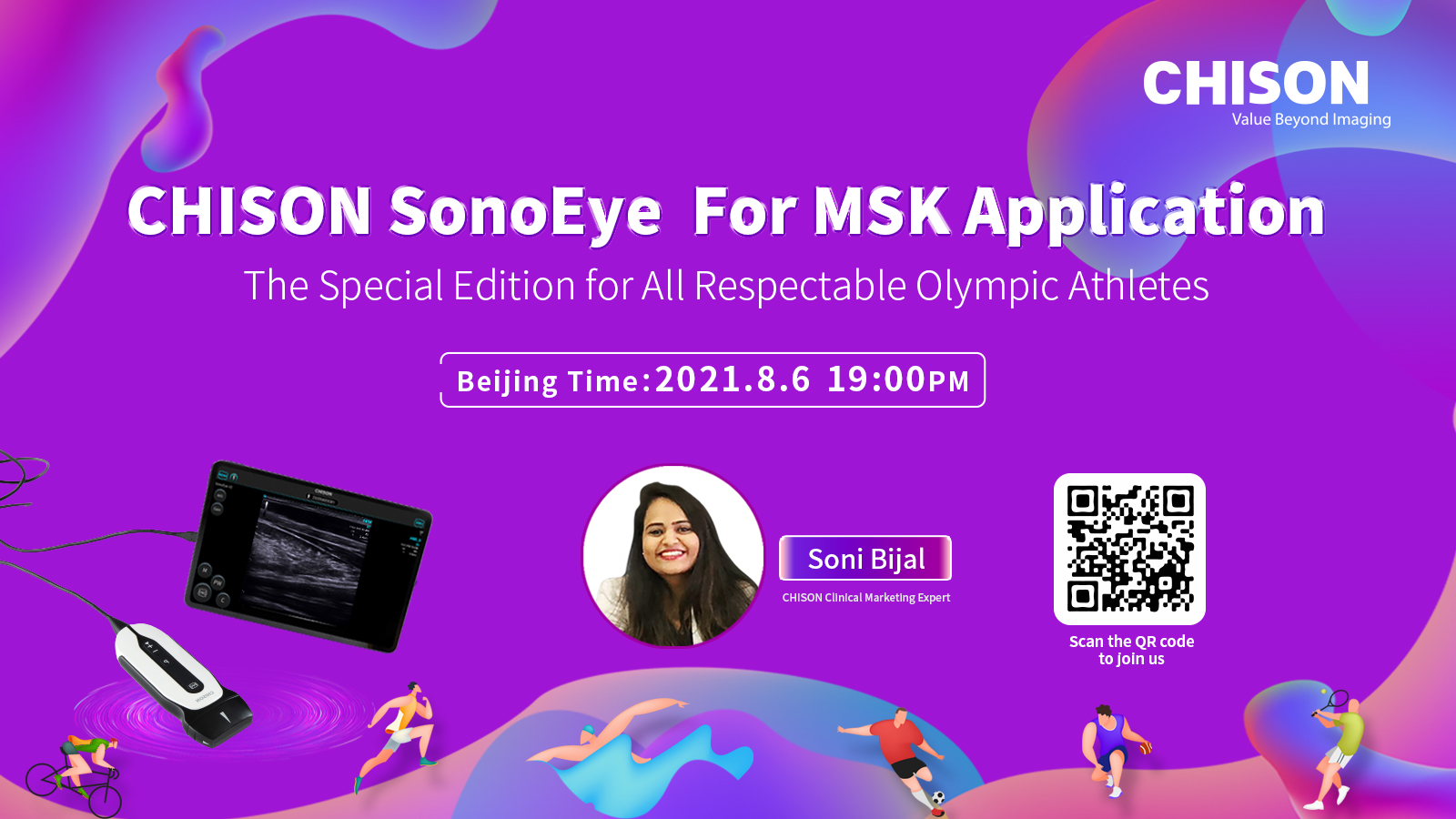 • Not long ago, CHISON held a special online webinar called SonoEye for MSK Application to celebrate the 2020 Tokyo Olympics. We hopes to show the respect to all the worthy athletes for their hard-working spirit. Check out the link below to see what expert says:
https://live.polyv.cn/watch/2456753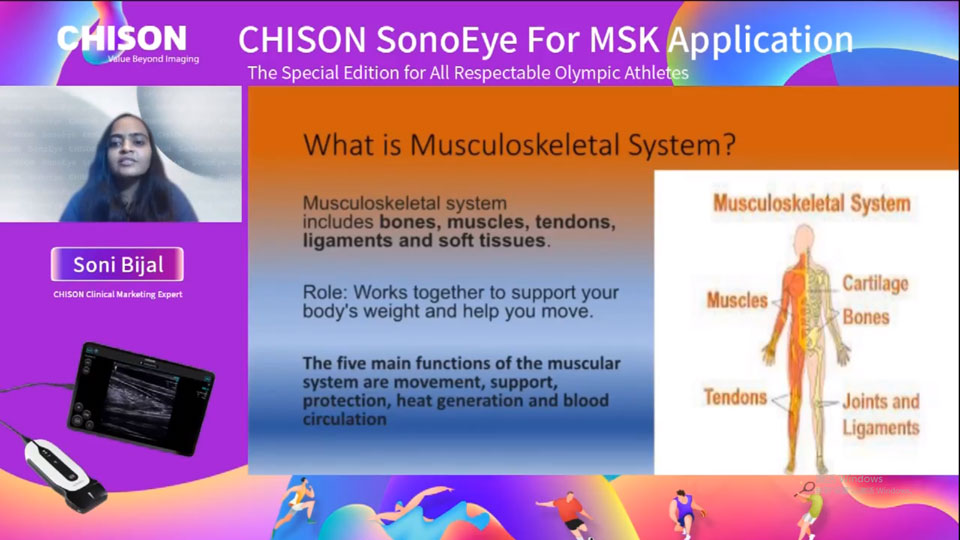 • In the webinar, CHISON presents SonoEye - Your Third Eye, Anywhere, Anytime, hand held ultrasound machine. SonoEye is an extremely handy and easy to use point of care diagnostic tool. It ensures enriched images with clarity and breakthrough tissue differentiation.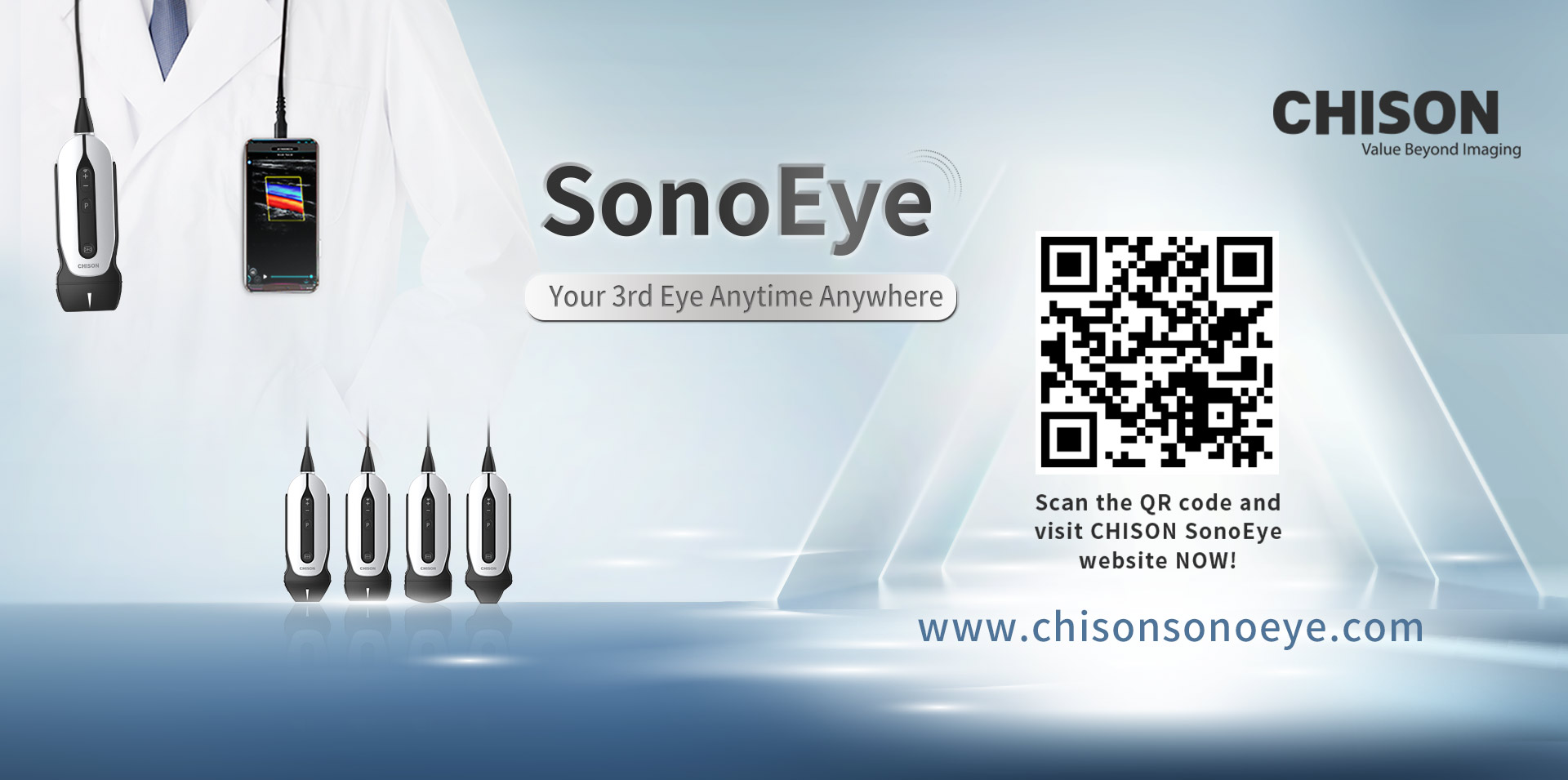 • SonoEye serves all major applications right from Cardiac, General Imaging (Abdomen and Pelvis), Lung, MSK, Emergency medicine, OB/GYN, to guided procedures and biopsies. Above all, MSK is what we are talking about today.
• CHISON SonoEye comes with dedicated softwares like Auto Image Optimization, Needle Guide Software etc. It provides great penetration and resolution in both near field and far field. Supporting all our Athletes and Sports enthusiast we have frequency supporting superficial scans and Musculo-Skeletal Scans for sprains, ligament tear, inflammation etc.
• Best feature to unravel is Sono-Remote, for easy transfer that supports instant tele radiology right from your sports ground and field. Making the care giver more efficient and confident.
Light | Waterproof | Smart
We, at CHISON, believes in Strong Youth and Sporting World