On May 14th, Wuxi CHISON Medical Technology Co., Ltd. and Philips signed a cooperation memorandum. Focused on local clinical needs, the two parties are committed to providing domestic ultrasound equipment for a wider range of care settings to Chinese customers, which is to help healthcare professionals improve clinical diagnosis efficiency and work experience, and promote the high-quality development of China's precision diagnosis and treatment.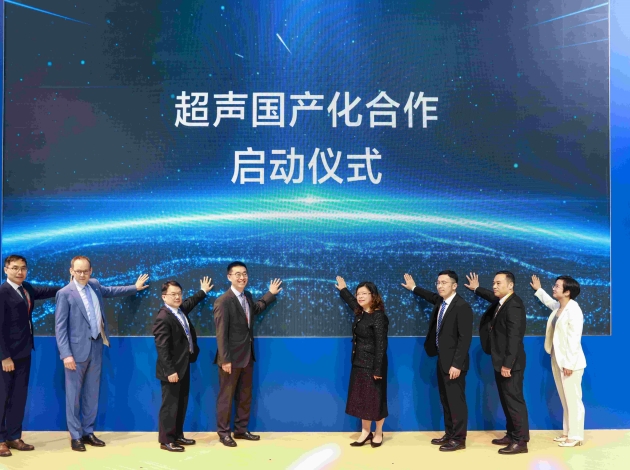 CHISON is a domestic provider of ultrasound medical imaging equipment and related technologies with complete independent intellectual property rights. CHISON is dedicated to providing advanced, safe, and reliable ultrasound imaging equipment for a wide range of patients. In the field of ultrasound, Philips' domestic products cover cardiovascular, liver, biliary and kidney, obstetrics and gynecology, pediatrics and other fields to meet various clinical needs. As a global leader in ultrasound innovation, Philips continues to bring groundbreaking innovations, a diverse product portfolio and solutions for various clinical scenarios to the market, continuously improving the quality and efficiency of ultrasound image processing and helping doctors provide accurate diagnosis and treatment to patients.

"CHISON has long focused on the development and manufacture of ultrasound medical imaging equipment, and has continued to innovate and breakthrough in ultrasound specialization, portable miniaturization and intelligence. With the growth of diagnostic demand in clinical departments of hospitals, primary care market and out-of-hospital disaster emergencies, the accelerated promotion of graded diagnosis and treatment model, and the increasing prevalence of chronic diseases, the rapid popularization of mobile portable ultrasound has raised higher requirements. CHISON and Philips are highly compatible in terms of concept and complementary in terms of resources. Both parties are committed to jointly building a new business model of ultrasound services and promoting a new level of precision diagnosis and treatment in multiple scenarios."

"China is the second largest market for Philips worldwide. While strengthening its own local innovation and manufacturing capabilities, it is part of Philips' 'China Strategy' to collaborate with outstanding local innovative companies and integrate internal and external resources to create the best experience for local customers. The partnership with CHISON aims to accelerate bringing unique and competitive localized products and solutions to the Chinese healthcare system, bringing quality and affordable care to more Chinese patients."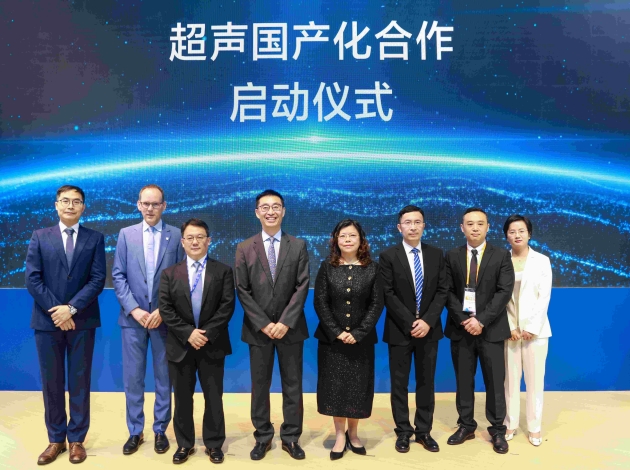 About CHISON Medical
With 45 major core technologies covering whole-body ultrasound, specialized ultrasound, intelligent ultrasound, and core components of probes, CHISON has obtained nearly 600 domestic and foreign intellectual property rights as of the end of 2022. CHISON's products are widely used, covering more than 30% of tertiary hospitals in China, and they are exported to over 100 countries and regions worldwide. Notably, CHISON Medical has been listed on the Science and Technology Innovation Board (stock code: 688358), making it the first ultrasound company listed on the STAR Board.
About Philips
In recent years, adhering to the Local Strategy and rooted in the local ecosystem, Philips has been promoting manufacturing in China in the fields of ultrasound, CT, MR, angiography, polymer imaging, monitoring and medical information technology, combining equipment, intelligent systems and advanced informatics to focus on the clinical needs of local customers and provide integrated local solutions to help local healthcare systems address the Quadruple Aim: improved patient experience, better health outcomes, improved staff experience, and lower cost of care.