CHISON's 2022 Global Dealer Meeting was held in an orderly manner in April. We retrospect our past breakthroughs, and look ahead together.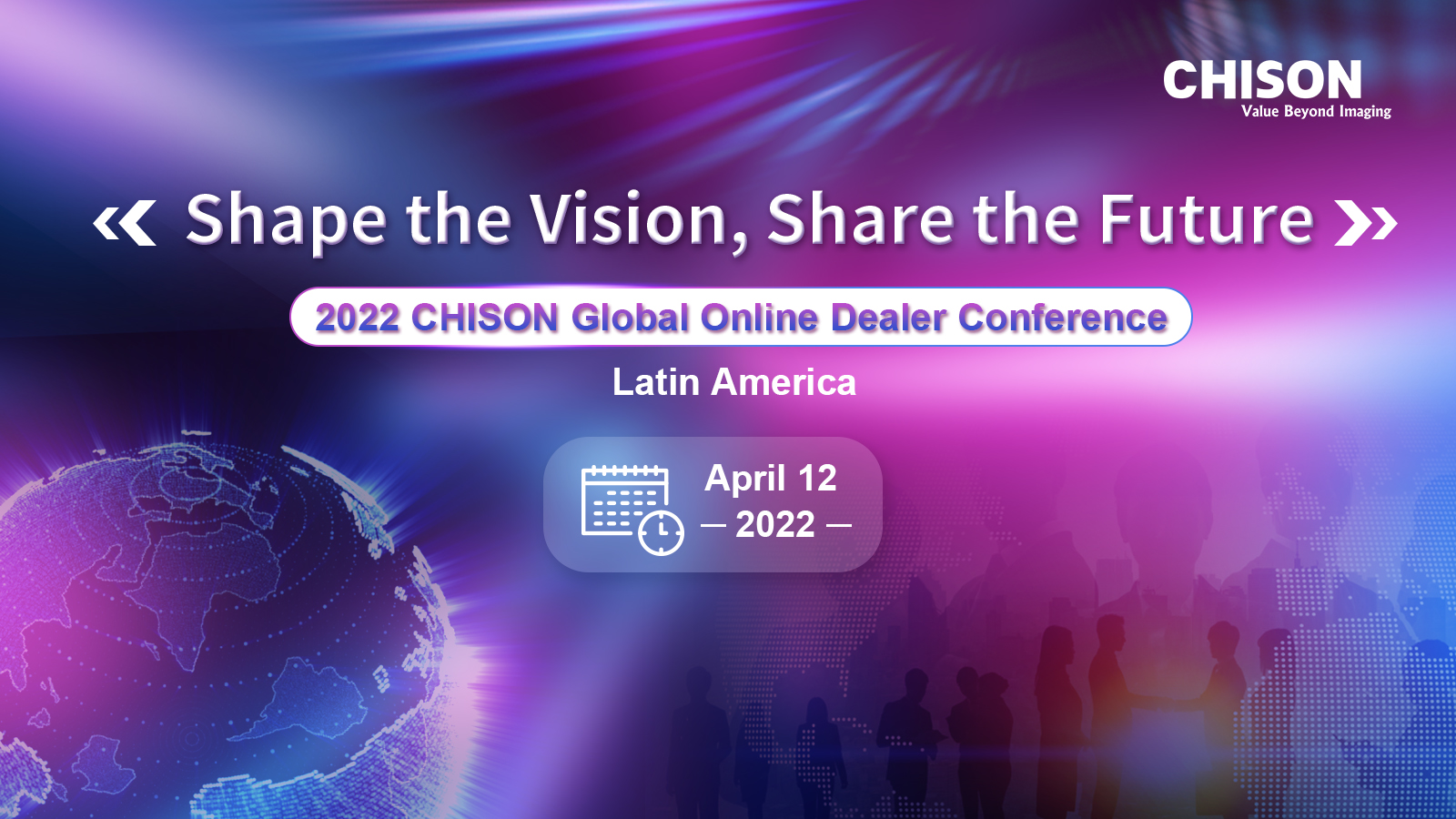 The first dealer meeting of the year 2022 has been successfully held on 13th Apr. All participants were CHISON's long-term cooperative partners in Latin America. At the meeting, CHISON's International Team reviewed the pain and gain of the past year, and also expressed the expectations for the future. We're always committed to building a sustainable relationship with every partner for a shared future and providing state-of-the-art ultrasound solutions for the medical industry.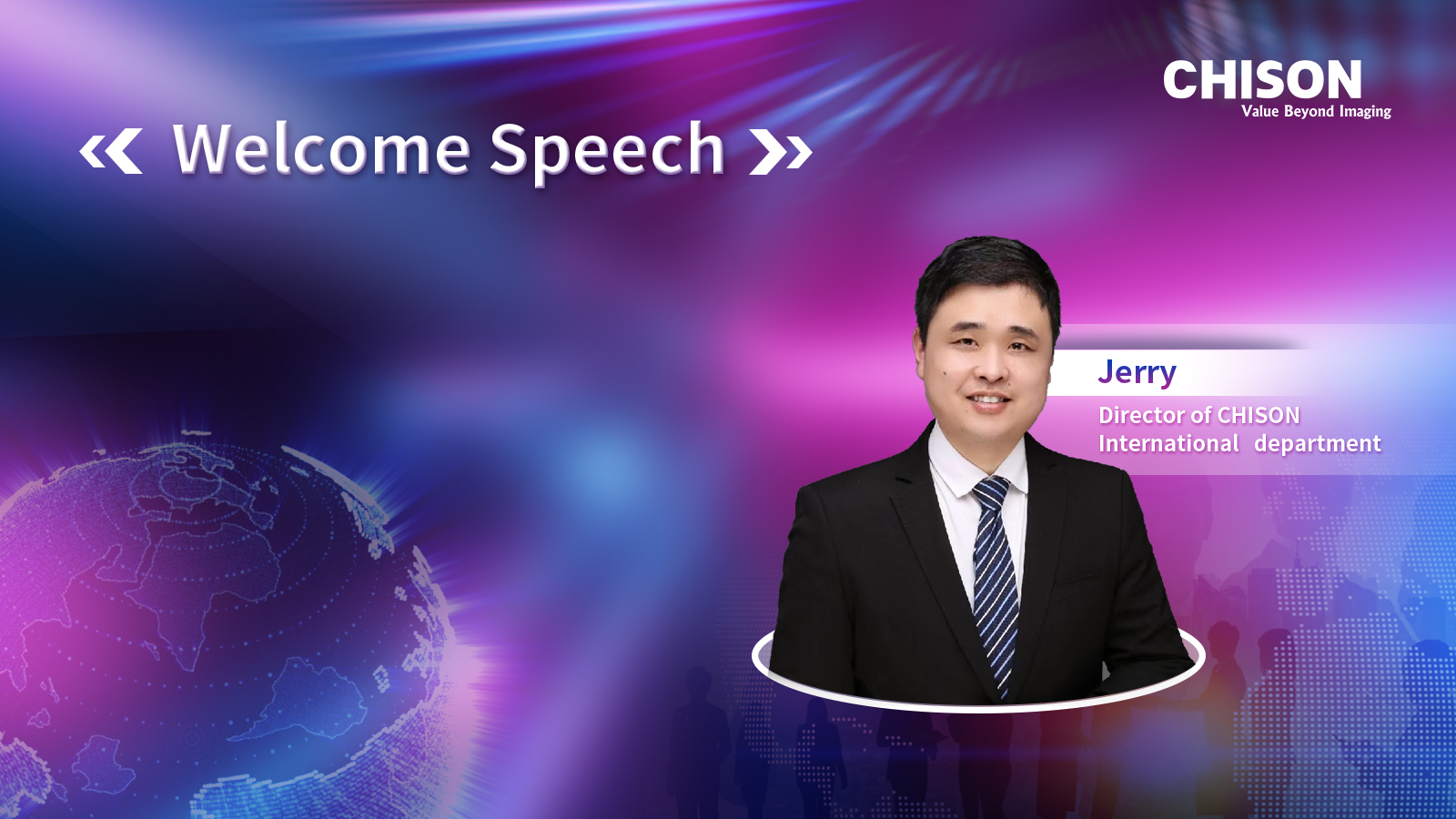 "CHISON will keep taking steps forward and continue to develop high-end medical equipment to make more contributions to the world."---Director of CHISON International Department, Jerry Zhu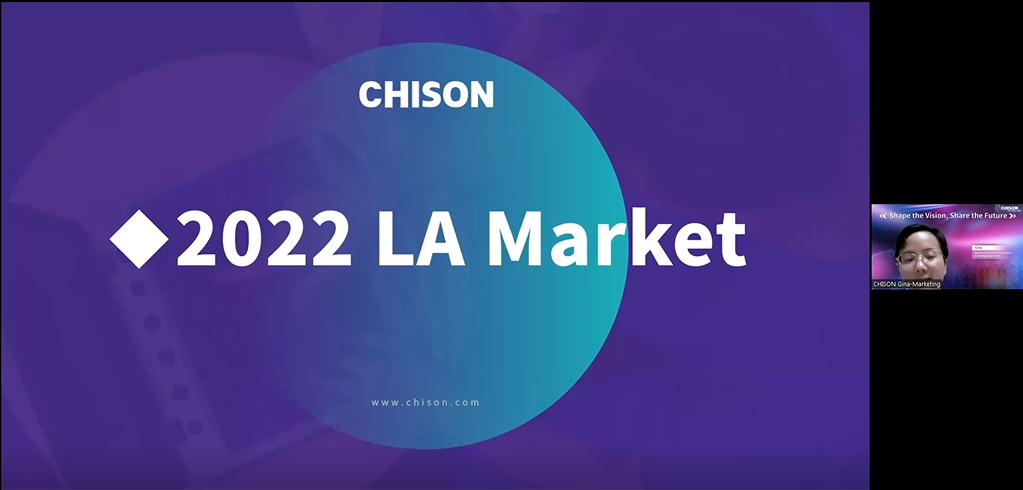 "Innovative activities empower precision,combining traditional marketing with digital marketing, CHISON will provide all-round market support. " ---Director of CHISON International Marketing Department, Gina Qi
CHISON always insists on innovation and producing more integrated ultrasound solutions to meet the demands from the increasing market. The vision to achieve win-win cooperation with our faithful clients helps CHISON grow more powerful in the past 26 years.
CHISON Products Manager Ruby Xu shared future plans in expanding of CHISON products line.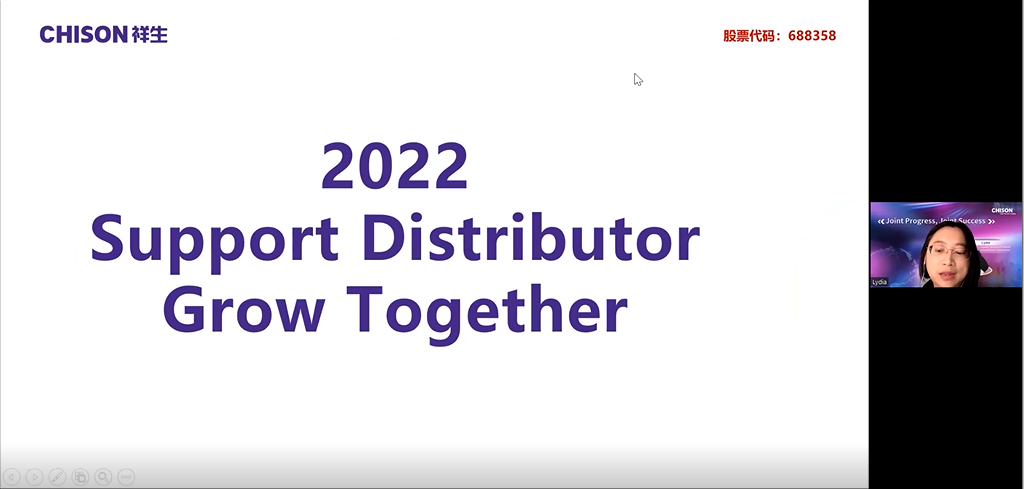 Lyida Li, Deputy Director of International Sales, analyzed the growth strategy, which enhanced everyone's confidence. We are full of confidence in the future growth.
The global epidemic is still raging, however, the connection between us grows more resilient than ever before. When meeting the upcoming challenges, we have to strive together as one. CHISON will continue to bring more inspiring activities to keep our partners in close touch. Let's look forward to making a better future together. Wanna be CHISON's long-term partner? Please click here to Contact us>>