Specifications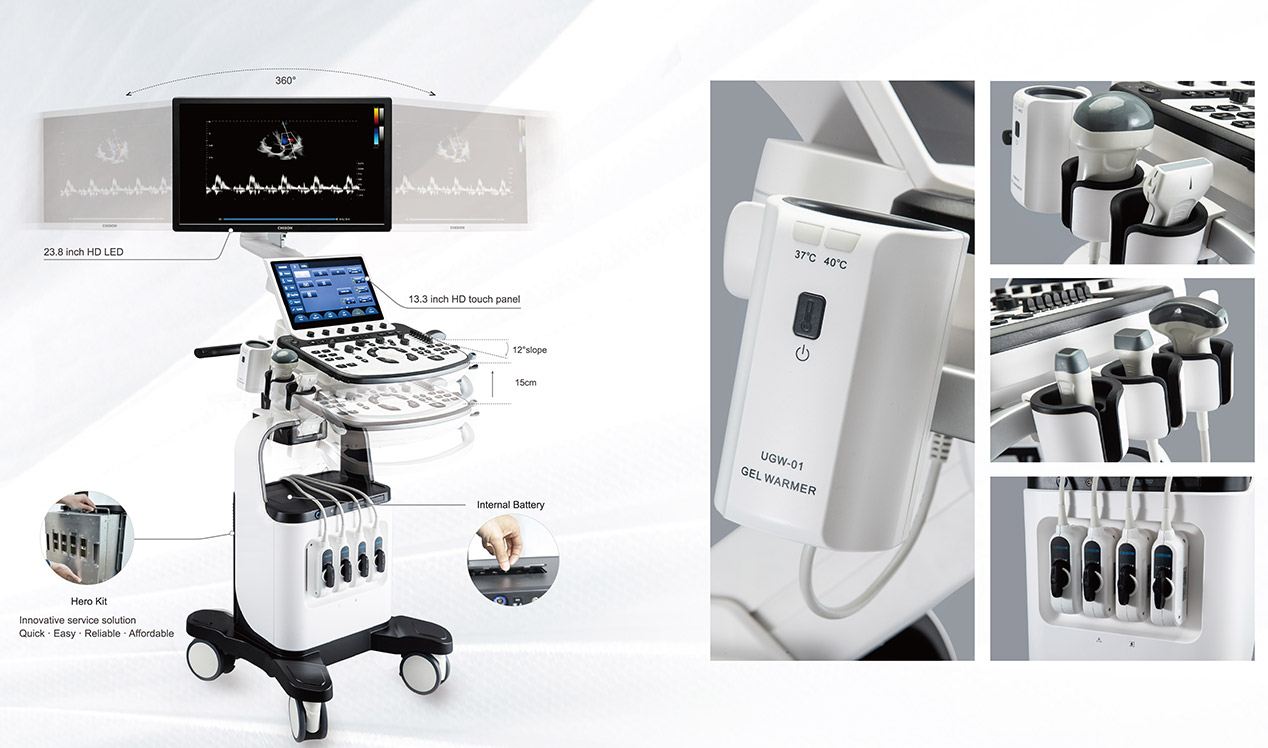 Features
A premium ultrasound system with the outstanding image quality and powerful hi-tech features which can bring you an intelligent and accurate diagnostic experience.
CHISON is continuously researching and exploring the new technologies to improve performance. XBit 90's brand new processing platform brings brilliant ultrasound image quality,which is a milestone for CHISON.
In addition to outstanding image quality, XBit 90 also helps you enhance the accuracy of medical clinical diagnosis and improve scanning efficiency with hi-tech, XBit 90 can take you to experience digital intelligent ultrasound, brings you simple operation and accurate diagnostic experience.