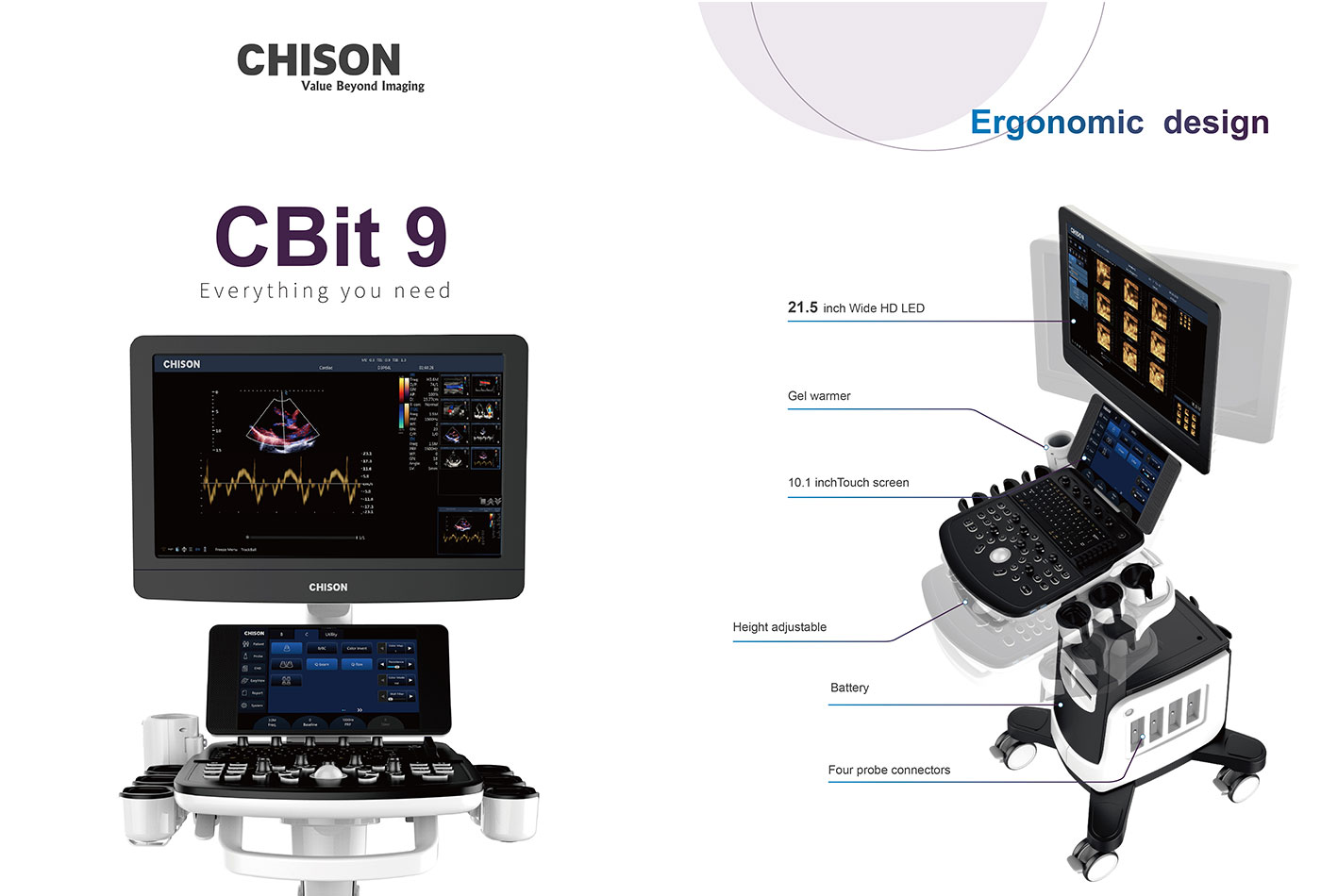 Ergonomic Design
21.5 inch Wide HD LED
10.1 inch Customerized Touch screen
Four probe connectors
Gel warmer
Height adjustable
Battery
Application
Highly Improved productivity enables the practitioner to explore and expediate the examination with Better diagnostic confidence.
Cardiology
OB/GYN
Radiology
Vascular
Point-of-Care
Key Technology Trends
Premium Image Quality
User and system variability during image acquisition, particularly with obese patients.
Larger Image Area
21.5inch LED high definition monitor, 90% image area with full screen mode.
Specialized Clinical Solutions
Expanding range of anatomy-based solutions for Cardiology, Women's Healthcare, Radiology, POC and so on.
Advanced Functions
It is capable of multi-modality imaging along with multiple automatic functions like SonoColor,SonoCrystal,SonoAI-OB, Intelligent doppler, Sonocontrast,SonoNeedle,Color panoramic,Raw data...
Wide Range of Probes
High frequency linear probe,18mhz, Volume probe, Adult phased array probe, Pediatric phased array probe, 180°transvaginal probe, 50mm/60mm longer linear probe, Bi-plane probe, Single Crystal probe, 4D TV probe
Professional Training
Tele-ultrasound solutions connect clinicians in real-time with two-way audio-visual calls and live ultrasound streaming.